A concept taken from an old book of Charles Darwin,
where he theorized the existence of a brain in plant roots, in order to feature a stylistic evolution from Ambient to Techno.
A free way of thinking without schemes, as we move into territory that we love, in the boundless fields of electronic music.
Vinyls are limited and numbered with stencil artwork printed on the cover made to create a unique piece of each copy.
World Wide Distribution by Diamonds and Pearls
---
Tracklist
Side A: Commodity Place – Soils
A special ambient song inspired by Pete Namlook's music, a 13 minutes journey into space. The sound of Commodity Place is an intense travel experience from the seventies psychedelic area to modern complex structures of ambient, balearic and drone music.
Soils represents an ascent to heaven with synth progressions, natural field recordings in the background and simply magic melodies. Today a lot of music is defined as ambient but just a small part of it can really capture the essence
---
Side B1: passEnger – Is This For Real?
A Detroit downtempo track with sweet melodies and muffled electro beats. Pure futuristic soul.
When you like dense and glorious pads, deep soulful imprint and ultra sophisticated architectures this is the song for you. You can also find references to Detroit electro and some lo-fi techno models from the 90's. passEnger is a man coming from the future.
---
Side B2: Cosmic Metal Mother – The Unreleased Techno Mixes Series (comunicazione uno)
A special track, simply a strange adventure into techno music with old school industrial influences, distorted rhythms and powerful dynamics. For this project CMM changed his attitude.
He is usually a balearic/downtempo maker, but he also knows music. This track shows his personal interpretation of pure techno music reminds of Irdial Discs first experiments and minimalist features of Sähkö.
Artists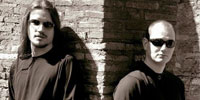 Commodity Place
The project Commodity Place born from the musical inspiration of two roman musicians Massimiliano Loretucci (computer and synths) and Riccardo Frosoni (guitar and percussions).
Their sound is characterized by the most elegant electronic and psychedelic influences which shape a unique style: between krautrock, balearic and ambient. The British press positively described their productions as authentic masterpieces.
Discogs Page
---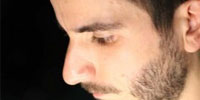 passEnger
Born Andrea Di Maggio, passEnger is an Italian dj and producer.
As an artist he tries to avoid easy categorization. Mainly known for his Detroit-inspired deep, groovy techno cuts with strong emphasis on atmosphere, he still explores different music forms in between all what's good in today's electronic music.

Thanks to his open minded approach passEnger has been asked to remix and perform material from classical music composers (from Bach to Andriessen) to techno producers (Orlando Voorn, Decoside), and currently works both with pop bands (Les Fleurs USB) and jazz/improvisation ensembles (Jazzrevolver / Tacuma).
Discogs Page
---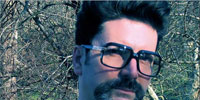 Cosmic Metal Mother
Paolo Di Nola a.k.a. Cosmic Metal Mother started his music career as founder and DJ of the extraordinary club "Devotion" in 1986 (Rome, Italy), setting new standards for club goers and DJs, bringing a New York feel to Italian dance floors.
Later on, he moved to N.Y.C. where he worked as a DJ and producer, experimenting with different sounds and collaborating with some of the most influential artists on the scene at the time.

Having relocated to Europe after a prolific time frame of twenty-year in the States, Paolo's current musical taste lies in the bare sounds of early Chicago house, Detroit techno, the psychedelia of left-field disco and the German Kosmiche sound.

As of now the artist publishes almost exclusively on his own label PANACUSTICA (Berlin, Germany): a collaboration between international artists delivering quality electronic music to the world with international guests such as, Baby Ford, Larry Heard, Prins Thomas and more.
Discogs Page