"The Expression Of Emotions In Man And Animals Ep" is the second part of a trilogy on vinyl dedicated to Charles Darwin studies. In this chapter we want to represent the relation between listening to various genres of electronic music and the emotional expressions arising from that.
Darwin theorized how body language, and in particular facial expressions, change and evolve in correspondence to perceived emotions. We believe that this theory can be transposed into music.
Tracklist
Side A1: Plant 43 – Blue Skyways
A true emotional song.
When you need to cry and your soul is ready to flow away.
Plant 43 made an obscure electro paradise where strings, keyboards and drum patterns work in complete harmony. Try it then look inside yourself…
---
Side A2: Valmass – Gallano
Have you ever seen a synewave circling in the skies?
This is an outstanding example of Roland TB-303 performance. Let yourself go and open your senses to the deep and penetrating sound of Valmass, traveling from mid '90 IDM sound to modern concept of acid melodies. Now look in the mirror…
---
Side B: Yard – Cascade
Progressive, psychedelic and totally intoxicating techno track.
Ten minutes of dark evolution into a techno/ambient tunnel where your body and your mind will follow the incessant beat and will be hypnotized by drones and rotors.
Now don't look anymore. Scream!
Artists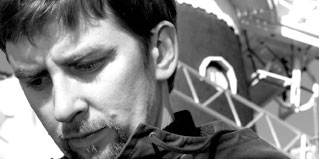 Plant 43
First inspired by Kraftwerk in the early 80's Emile Facey was hooked on electro from an early age.
In 1998 he got involved with promoting electro events in London and soon after started DJing with vinyl and writing music as Plant43.
His first vinyl release came in 2006 on the much-missed Ai Records. Several 12's and the well-received "Burning Decay" album in 2010 alongside other 12″ releases on Semantica Records, AC Records (acidlab.de), Bleep43 Recordings, Eectronique.it and Cultivated Electronics have highlighted his singular and ambiguous style of sinewy electro that draws deep from the influence of Drexciya.
Emile is also graphic designer and co-founder of bleep43.com, which is dedicated to promoting and reviewing electronic music.
Since 2003, the London based Bleep43 parties have seen him play live alongside such acts as ERP, DJ Stingray, Surgeon, $tinkworx, Microthol, Urban Tribe and many more.
Discogs Page
---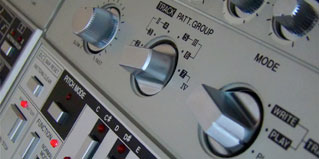 Valmass
Valmass is an Italian project born from the collaboration between two musicians growing up listening avan-gardist electronic music of artists like Jean Michel Jarre, Kraftwerk and Vangelis and exited by the fact that was possible to compose music by means of machines (thing that was initially mistreated but later praised and supported by critics and distrustful musicians).
When IDM placed birth in early 90's , thanks to label like Warp, Rephlex, R&S and Skam, Valmass project begins to shape is concept. The two musicians starts to work with emerging directors writing some short movie soundtracks and small television productions, walking through a path where music is created by passion and fun.
Discogs Page
---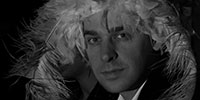 Yard
DJing activities commenced in 1998. Tracks and auditory experiments quickly followed. Yard has been releasing audio statements since appearances on both Narita/M3rck and Skam records in 2004, with 2 full lengths and a number of 12″s/EPs on respected labels in Europe and the USA. Out there ambient techno located somewhere between the dark, dank Cascade mountain range and the Pacific ocean.
Discogs Page