Il viaggio nel passato futuro riparte dal presente. La ristampa di "Vivere A: Tokio Città Del Paradiso" (2015), colonna sonora di Giovanni Tommaso, colma un vuoto negli scaffali dei collezionisti. L'album, una delle gemme perdute dei gloriosi anni Settanta, è ora parte del catalogo della Sonor Music Editions di Lorenzo Fabrizi, giovane e iperattiva etichetta di stanza a Roma.
Una ventina di repress di assoluto spessore alle spalle, tra cui la soundtrack di "Lo Chiamavano Trinità" (2014) e "I Due Volti Della Paura" (2015) di Franco Micalizzi, senza dimenticare quella de "L'Uomo Dagli Occhi Di Ghiaccio" (2014) di Peppino De Luca con i Marc 4. Nel frattempo, un'altra decina di librerie musicali – naturalmente rare, introvabili, o dimenticate – è già in cantiere.
Dischi accomunati da una patina di polvere, ma ricchi di aneddoti. È il caso della sonorizzazione "Vivere A: Tokio Città Del Paradiso", pubblicata dalla RCA Original Cast (1972) con un sorprendente errore in copertina: il titolo della documentario, a cura di Corrado Augias e inserito nella serie "Vivere A…" comprendente altri episodi, era "Vivere A: Tokio Città Del Paradosso".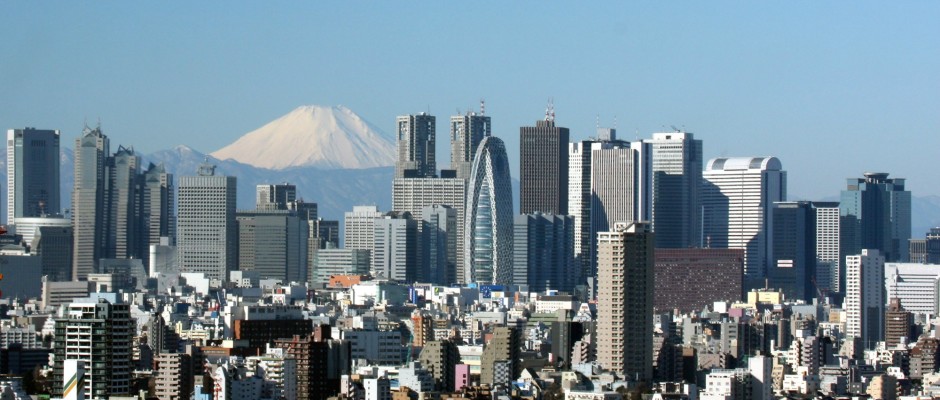 La capitale giapponese, tra mirabili progressi sul fronte tecnologico e improbabili contraddizioni agli occhi degli europei di otto lustri fa, è raccontata in note da uno dei migliori bassisti del panorama contemporaneo e italiano: Giovanni Tommaso. Tra chitarre, sassofoni e sintetizzatori, è stato leader e mente dei Perigeo, band incline alla commistione di elementi jazz e prog.
Dal conservatorio di Bologna alle navi da crociera, l'artista toscano ha fatto della musica una professione esercitata, ad esempio, nei locali di New York all'inizio degli anni Sessanta e, successivamente, come arrangiatore, esecutore e produttore, per la RCA Italiana, partecipando a numerose incisioni per cantanti del calibro di Mina, Gianni Morandi e Rino Gaetano.
Oltre il Quintetto Di Lucca, o il trio con Amedeo Tommasi e Gegè Munari, Giovanni Tommaso fonda i sopracitati Perigeo. Il quintetto, in vita sino al 1977 e risorto come New Perigeo nel 1981, ha realizzato con sette album tra le più belle pagine della storia della fusion in Italia. Ciò nonostante, durante il medesimo periodo, il bassista non ha rinunciato ad altre esperienze.
Quando il produttore mi chiese di scrivere la musica della colonna sonora per il documentario, mi mostrò prima di tutto le riprese e, poi, discutemmo della partitura. Mi lasciò ampio margine di creatività perché, allora, avevo già abbastanza esperienza in merito alla composizione di tracce per librerie musicali e aveva fiducia nelle mie abilità.

Dopodiché vidi il documentario diverse volte per appuntarmi le pause e meditare sullo stile da adottare. Pensai si scrivere musica 'urbana' sull'onda del jazz-rock che poi avrei codificato successivamente con i Perigeo. Ho cercato, però, di aggiungervi alcuni elementi tipici della musica melodica/armonica giapponese e credo che abbiano funzionato bene.

Il produttore fu molto soddisfatto e voleva pubblicare un disco. Era un documentario unico, a basso budget, così decisi di rilasciarlo con un quartetto, che includeva l'amico Antonello Vannucchi all'organo (in alcuni brani lo suonai io), con il quale mi ero esibito nel Quintetto Di Lucca, Silvano Chimenti alla chitarra, Gegè Munari alla batteria e me stesso al basso.
La colonna sonora di "Vivere A: Tokio Città Del Paradiso", un vinile quasi impossibile da trovare nella sua versione originale, tratteggia una placida immagine sonora della capitale del Sol Levante, un'area metropolitana abitata da oltre dieci milioni di persone, cresciuta a dismisura dopo la fine della Seconda Guerra Mondiale, delle cui devastazioni non restano più tracce.
La città, sede delle Olimpiadi del 1964, fu ricostruita con un sistema ferroviario e metropolitano all'avanguardia a cui si aggiunse, nel pieno di un nuovo sviluppo edilizio, anche l'aeroporto internazionale Narita. Le telecamere del documentario di Corrado Augias si sono soffermate, tuttavia, anche su altri buffi dettagli, affatto sfuggiti all'occhio attento di Giovanni Tommaso.
Ricordo che furono tre sequenze in particolare a sorprendermi. La prima era stata girata una domenica mattina d'estate all'interno di una piscina pubblica: stava letteralmente scoppiando per le persone in acqua, che erano incapaci di muoversi. Mi chiedevo perché si erano sistemate proprio in quel modo, senza nuotare, neppure rinfrescandosi.

La seconda fu girata all'interno di uno stravagante hotel che poteva ospitare un enorme numero di ospiti: non si trattava di camere, ma di loculi! Erano leggermente più grandi di bare e venivano calati giù dal muro. Era possibile rimanere lì per una notte o anche solo per poche ore pagando una cifra base proprio come quella di un comune parcheggio di auto.

La terza è stata folle e squallida perché mi è sembrata il simbolo dell'anti-socializzazione, dell'incomunicabilità e della solitudine. Si trattava di sedersi davanti a un monitor con una telecamera fissa su di sé una collegati con altri utenti: era possibile raggiungere l'orgasmo tramite sensori a bassa tensione collegati ai genitali pronti a vibrare in base allo sguardo.
Sul lato A, l'apertura è affidata alla semplicità di Vivere A Tokio, un concentrato di relax in chiave jazz replicato in Rituale N. 1, con una melodia più sospesa. Gli omaggi dell'artista alla serena quiete nipponica rispondono ai nomi di Geisha '71 e Yamanaka Lake, utili a celebrare le intrattenitrici locali, da non confondere con prostitute, e il lago alle pendici dello struggente monte Fuji.
Se con Sopraelevata N. 1 subentrano ritmi più rock oriented e una ventata di romanticismo, il lato B riserva, invece, due dei primi esperimenti pre-Perigeo: con i loro riff e un'eleganza inconfondibile, Square Dance In Tokio e Green Kimono rappresentano puri esempi del rinomato prog tricolore ancora oggi, 'paradossalmente', tanto amato e venduto proprio in Giappone.
Nel mezzo, la brevissima Rituale N. 2 riprende la traccia originaria, dilatandone i toni, mentre Underground Number Seven fa il pieno di percussioni. Segue la delicata e ragionata Cherry Blossoms, che rimanda ai fiori di ciliegio, tra i simboli della città al pari del gabbiano e dell'antichissimo albero ginkgo biloba. Da preservare. Come ristampe di una simile caratura.
The trip in the future past starts from the present. The reissue of "Vivere A Tokyo: Città Del Paradiso" (2015), Giovanni Tommaso's soundtrack, fills a gap in the shelves of collectors. The album, one of the gems of the lost glorious seventies, is now part of the catalog of Lorenzo Fabrizi's Sonor Music Editions, young and hyperactive label stationed in Rome.
Twenty vinyls of absolute thickness, including the soundtrack of "They Call Me Trinity" (2014) and "The Two Faces Of Fear" (2015) by Franco Micalizzi, not to mention that of "Man With Icy Eyes" (2014) by Peppino De Luca with Marc 4. Meanwhile, a dozen other music libraries – naturally rare, unavailable, or forgotten – is already in the pipeline.
All those records are covered by dust, but rich in anecdotes. This is the case of sound "Vivere A: Tokio Città Del Paradiso", published by RCA Original Cast (1972) with a surprising error on the cover: the title of the documentary, edited by Corrado Augias and inserted in the series "Vivere A…" comprising other episodes, was "Vivere A: Tokio Città Del Paradosso".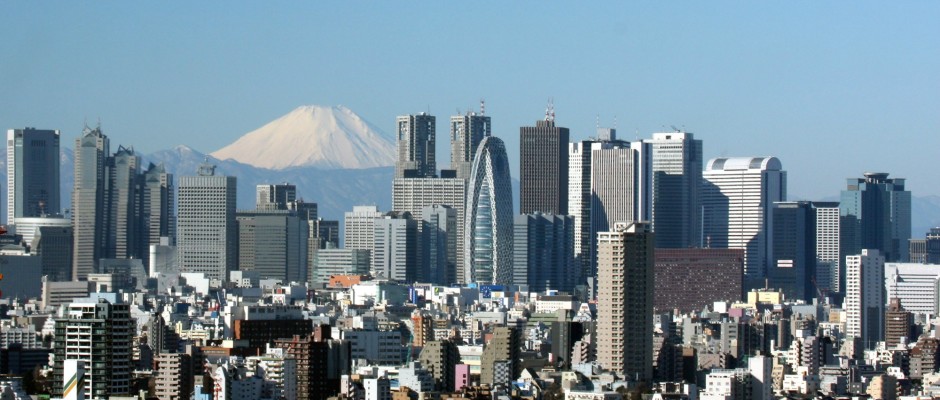 The Japanese capital, among admirable progress on the technological front and some improbable contradictions to European eyes of eight decades ago, is told in notes by of the best bass players on the contemporary and Italian scene: Giovanni Tommaso. Between guitars, saxophones, and synthesizers, it was leader and mind of Perigeo, band prone to mingling jazz and prog elements.
From the conservatory of Bologna to cruise ships, the Tuscan artist has made music a profession exercised, for example, in the premises of New York in the early sixties, and later as an arranger, performer and producer for RCA Italiana, participating in numerous recordings for singers such as Mina, Gianni Morandi and Rino Gaetano.
Besides Quintetto Di Lucca, or trio with Amedeo Tommasi and Gegè Munari, Giovanni Tommaso sets up the above Perigeo. The quintet, alive until 1977 and rose again as New Perigeo in 1981, has made seven albums among the most beautiful pages in the history of fusion in Italy. However, during the same period, the bassist has not given up to other experiences.
When the producer asked me to write the music of the soundtrack for the documentary, he showed me first all the shooting, and then we discussed the score. He left ample margin of creativity because, then, I had enough experience on the composition of tracks for music libraries and had confidence in my abilities.

Then I watched the documentary several times to take notes about breaks and meditate on the style to be adopted. I thought writing 'urban' music on the wave of jazz-rock that later I would then encoded with Perigeo. I tried, however, to add some typical elements of the melodic/harmonic Japanese music and I think they have worked out well.

The producer was very happy and wanted to release a record. It was a unique documentary, low budget, so I decided to release it with a quartet, which included my friend Antonello Vannucchi at the organ (in some songs played by myself), with which I had performed in Quintetto Di Lucca, Silvano Chimenti at guitar, Gegè Munari at drums and myself at bass.
The soundtrack of "Vivere A: Tokio Città Del Paradiso", a vinyl almost impossible to find in its original version, outlines a placid sound image of the land of the Rising Sun capital, a metropolitan area inhabited by over ten million people, grown dramatically after the end of World War II, which devastations not left traces.
The city, home of the 1964 Olympics, was rebuilt with a vanguard railway and subway system to which was added, in the middle of a new housing development, the Narita International Airport. The cameras of Corrado Augias' documentary have focused, however, on other funny details, not escaped the watchful eye of Giovanni Tommaso.
I remember that three sequences in particular surprised me. The first was filmed on a Sunday summer morning in a public swimming pool: wit as literally bursting for people in the water, they were unable to move. I wondered why they were arranged just like that, without swimming, even refreshing themselves.

The second was filmed in an extravagant hotel that could accommodate a huge number of guests: it was not about the rooms, but the niches! They were slightly larger than coffins and were lowered down from the wall. It was possible to stay there for a night or even for a few hours by paying an amount based just like that of an ordinary car parking.

The third was insane and dreary because it seemed the symbol of the anti-socialization, incommunicability and solitude. It was to sit in front of a monitor with a fixed camera on himself a connected with others: it was possible to reach orgasm by a low voltage sensors connected to the genitals ready to vibrate according to the eye.
Side A opens with the simplicity of Vivere A Tokio, a concentration of relaxation in a jazz style replicated in Rituale N. 1, with a suspended melody. Artist's homages to the serene Japanese tranquility get the names of Geisha '71 and Lake Yamanaka, useful to celebrate local entertainers, not to be confused with prostitutes, and the lake at the foot of poignant Mount Fuji.
If with Sopraelevata No. 1 take over more rock-oriented rhythms and a breath of romance, side B reserves, however, two of the first pre-Perigeo experiments: with their riffs and unmistakable elegance, Square Dance In Tokio and Green Kimono represent purest examples of the renowned tricolor prog, 'paradoxically', still so loved and sold just in Japan.
In between, the short Rituale N. 2 takes the original track, dilating the tones, while Underground Number Seven is full of percussions. It follows the delicate and reasoned Cherry Blossoms, which refers to one of the symbols of the city like the gull and of the ancient ginkgo biloba tree. To be preserved. As reprints of a similar caliber.