I film a episodi e le colonne sonore lounge. Due facce della stessa medaglia. I grandi registi della commedia all'italiana e le brillanti note dei compositori della penisola: un trend nato negli anni Sessanta e divenuto un autentico cliché nell'opulento decennio seguente. Diretto da Dino Risi, e musicato da Armando Trovaioli, "Sesso Matto" (1973) costituisce uno dei primi fortunati esempi dell'evoluzione sexy per un genere di successo, in grado di rivaleggiare a colpi d'incassi con western e gialli-thriller, marcato dall'effervescente commistione di funk, jazz e soul.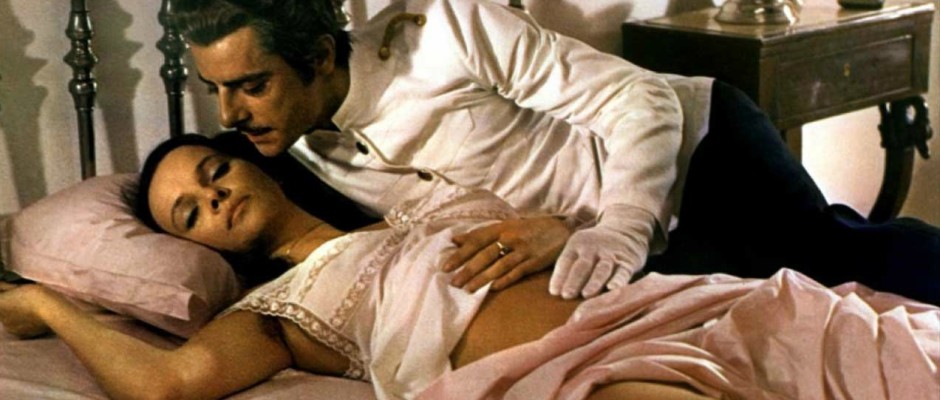 Scelte sonore forbite, mai banali, utili a commentare parti differenti della pellicola, ciascuna delle quali rappresenta un'entità narrativa indipendente, la cui brevità è funzionale all'incisività di un ritratto, di una critica di costume o, talvolta, di un epilogo dai tratti drammatici. Il raccordo tra le stesse può essere costituito da un tema comune, dal regista e da uno o più interpreti. È il caso, ad esempio, dei protagonisti di "Sesso Matto": Giancarlo Giannini, istrionico attore apprezzato anche all'estero, e Laura Antonelli, futura icona sexy per milioni di spettatori di ogni età.
Fulcro della pellicola di Dino Risi, tra i maggiori esponenti della commedia all'italiana con Luigi Comencini e Mario Monicelli, è il tema del sesso 'bizzarro', descritto in nove comici e grotteschi episodi, specchio di un Paese tanto focoso quanto moralmente trasformato dopo il 1968. Giancarlo Giannini e Laura Antonelli, grazie al trucco e al ricco guardaroba, si cimentano così in interpretazioni quasi caricaturali, mettendo in scena alcune deviazioni sessuali degli italiani di allora, forse, neppure così distanti dai resoconti di certe cronache urbane dell'oggi.
Un cameriere è costretto a possedere la padrona nel sonno per poterla svegliare. Una coppia di straccivendoli continua a riprodursi nonostante quindici figli già a carico. Un giovane avvocato s'innamora di una vecchia signora e della sua decrepita madre. Un venditore ambulante appena sposato è in grado di consumare il matrimonio solo in ascensore. Un impiegato chiede e ottiene che la prostituta che frequenta assomigli il più possibile alla moglie scomparsa. Un italiano emigra in Danimarca per donare il suo sperma a un banca del seme e immagina lo spogliarello di una suora.
Una vedova di mafia si vendica del marito, ucciso in seguito a uno sgarro al potente boss locale, sottoponendo il suo killer a prestazioni sessuali straordinarie, fino a morire per un attacco cardiaco. Un emigrato pugliese a Milano perde la testa per un travestito incontrato in una balera che, in realtà, è suo fratello. Infine, una coppia di coniugi invita a cena uno sconosciuto per eccitarsi al turbamento causato in lui dalle avance della moglie. Episodi grotteschi che vedono anche la partecipazione di Paola Barboni, Alberto Lionello, Duilio Del Prete, Carla Mancini e Franca Scagnetti.
L'opera di Armando Trovaioli è finalizzata a rimarcare la diversità di tale sceneggiatura, scritta da Ruggero Maccari, dagli alterni risvolti. Il compositore, tra i più rinomati di sempre, ha finito così per caratterizzare un sound ritmato attraverso il ricorso a differenti strumenti. Scelte sonore ascoltabili non solo durante il film, ma anche su vinile. La colonna sonora di "Sesso Matto" ha conosciuto più edizioni, la prima via Duse Record (1973), appendice della Beat Records Company, e le successive su Vogue (1974) e West End Records (1976) per il mercato francese e statunitense.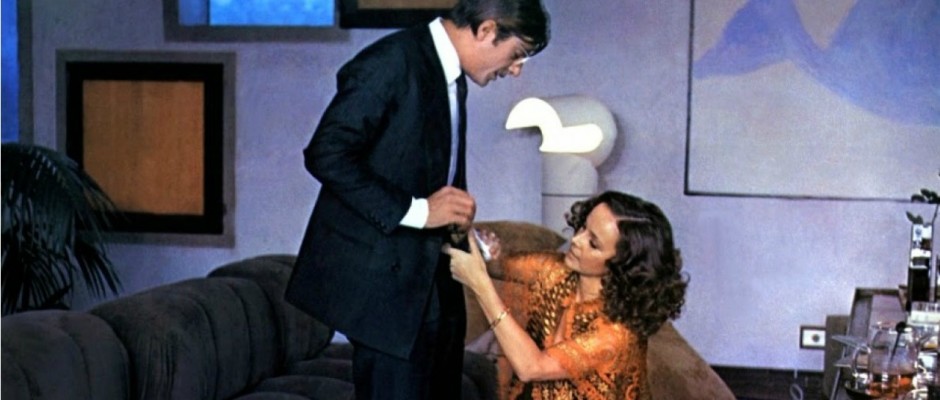 Dopodiché, una per gli appassionati giapponesi su Seven Seas (1993) e la prima stampa in cd (2007), con oltre quaranta tracce, a cura della stessa Beat Records Company. L'etichetta di Daniele De Gemini è autrice anche dell'ultima edizione (2016), di nuovo in vinile, realizzata con la partecipazione dell'attivissima Sonor Music Editions di Lorenzo Fabrizi. Un disco che, in occasione del cinquantennale della società romana, assume un valore anche simbolico, perché prima tappa di un revival con cinque appuntamenti, per celebrare le opere e gli autori di un catalogo unico e prestigioso.
Quando i futuri amministratori Franco e Luciana De Gemini misero piede nell'ufficio in viale Medaglie d'Oro, la Beat Records Company, rilevata dal discografico Fulvio Corradini e dal contabile Benito Costa, aveva in cassa sedicimila e cinquecento lire, cinquantotto brani in catalogo e una multa del fisco di centoquarantamila lire per una mancata denuncia. Aneddoti di altri tempi. Se il maestro è stato il cosiddetto 'harmonica man' per Ennio Morricone e altri, la colonna sonora di "Sesso Matto" prende il via attraverso la risata e l'altra voce simbolo del cinema nostrano.
La title-track è, infatti, vocalizzata da Edda Dell'Orso, intenta a ripetere sensualmente le parole 'sesso' e 'matto'. Un tema inconfondibile, con annesso break di percussioni, ma il riff di chitarra è stato preso in prestito da una vera e propria hit disco dell'epoca, la trascinante Soul Makossa di Manu Dibango. Il lato A contiene, però, anche un'altra traccia cantata, Two Happy People, più lenta e romantica, a cura di Sir Albert Douglas. Delicata Signora Sono Le Otto, con la sezione di fiati in primo piano; struggente Due Cuori E Una Baracca, impreziosita dal mandolino.
Le successive Palm Tree e L'Ospite sono, invece, maggiormente segnate da una vena latina, ai limiti della bossa, tanto spensierata quanto colorata. L'intensità del groove non viene meno nella scanzonata Viaggio Di Nozze, ma cala in Un Amore Difficile, carica di quel sentore a metà strada tra la nostalgia per una persona cara e la solitudine dello stare al mondo. Il lato B si apre con la marcetta Delitto Sessuale, divisa in due parti rispettivamente contraddistinte dall'uso dello scacciapensieri e del violino. È il flauto, invece, al centro della fumosa D'Amore Si Muore.
La seguente I Apologise Mr. Rossini propone un riadattamento elettronico della celebre overture La Gazza Ladra di Gioacchino Rossini, dapprima spogliata dei suoi orpelli e poi arricchita dagli altri strumenti, intenti a punteggiare un ritmo in crescendo. Se Kinky Peanuts fa parte del lotto di tracce latine, Torna Piccola Mia e Non È Mai Troppo Tardi appartengono di diritto a quelle più intime e languide. Dopodiché, ritorna ancora la voce Sir Albert Douglas con Searching For Something. Il tema Sessomatto, ripreso in breve, chiude una colonna sonora tanto dolce quanto vibrante.
Anthology films and lounge soundtracks. Two sides of the same coin. The great Italian comedy directors and brilliant notes of the peninsula composers, a trend born in the sixties and became a true cliché in the opulent next decade. Directed by Dino Risi, with music by Armando Trovaioli, "How Funny Can Sex Be" (1973) is one of the first lucky sexy evolution examples for a successful genre, able to compete at the box office with westerns and giallo-thriller movies, marked by a fizzy mix of funk, jazz and soul.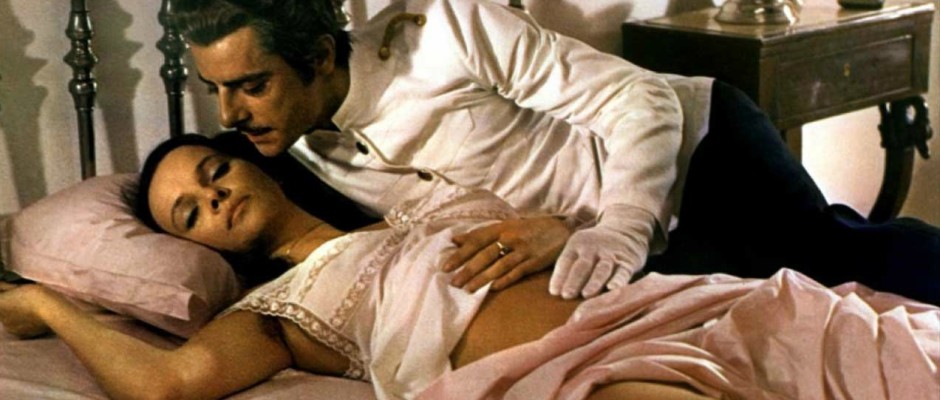 Polished sound choices, never banal, useful to review different parts of the film, each of which represents an independent narrative unit, whose brevity is functional to the incisiveness of a portrait, of a manners critique or, sometimes, of an epilogue by dramatic traits. The junction of the same can be constituted by a common theme, the director and one or more interpreters. This is the case, for example, of "How Funny Can Sex Be" main characters: Giancarlo Giannini, histrionic actor also appreciated abroad, and Laura Antonelli, future sexy icon to millions of all ages viewers.
Fulcrum of Dino Risi film, among the greatest exponents of Italian comedy with Luigi Comencini and Mario Monicelli, is the theme of 'kinky sex', described in nine comic and grotesque episodes, the mirror of a country as dashing as morally transformed after 1968. Giancarlo Giannini and Laura Antonelli, thanks to makeup and a rich wardrobe, compete well in almost caricatural interpretations, staging some sexual deviations of that time Italians, perhaps, even so far away from the reports of certain urban chronicles of today .
A waiter is obliged to possess the lady in her sleep to let her wake up. A couple of rags sellers continues to reproduce despite fifteen children already borne. A young lawyer falls in love of an old lady and her decrepit mother. A just married salesman is able to consummate the marriage only in the elevator. An employee asked and obtained that the prostitute who attends looks like at her best his missing wife. An Italian emigrates to Denmark in order to donate his semen to a sperm bank and imagine a nun striptease.
A mafia widow takes revenge of her husband, killed after a bad mistake to powerful local boss, subjecting her killer to extraordinary sexual performances, up to die of a heart attack. An immigrant from Puglia to Milan falls in love for a transvestite met in a dance hall that, in fact, is his brother. Finally, a married couple invites a stranger to dinner to get excited about the disturbance caused in him by the advances of the wife. Grotesque episodes which also see the participation of Paola Barboni, Alberto Lionello, Duilio Del Prete, Carla Mancini and Franca Scagnetti.
The work of Armando Trovaioli aims to emphasize the diversity of the script, written by Ruggero Maccari, with alternate implications. The composer, among the most famous of all time, has finished to characterize a rhythmic sound through the use of different instruments. Sound choices listenable not only during the film, but also on vinyl. The soundtrack of "How Funny Can Sex Be" has known several editions, the first via Duse Record (1973), an appendix of Beat Records Company, and later on Vogue (1974) and West End Records (1976) for the French and US market.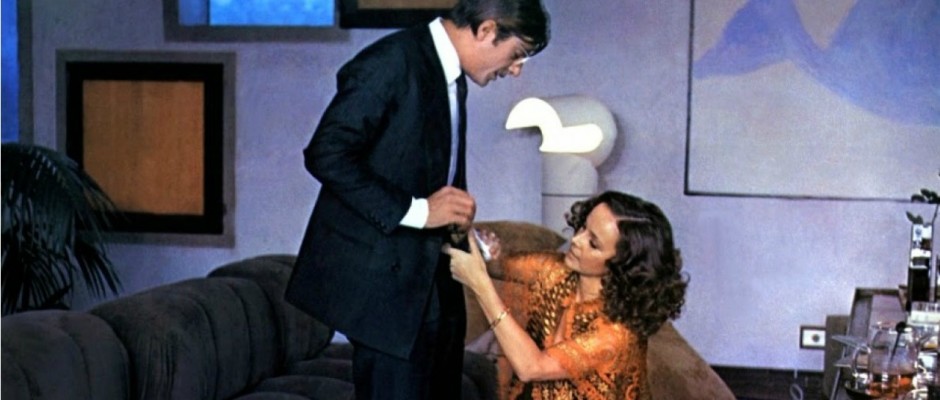 Then, one on Seven Seas for the Japanese audience (1993) and the first release on cd (2007), with over forty tracks, by the same Beat Records Company. The label of Daniele De Gemini is also the author of the latest edition, another vinyl, released with the participation of the very active Sonor Music Editions run by Lorenzo Fabrizi. A record that, on the occasion of the fiftieth anniversary of Roman society, also takes on a symbolic value, because is the first stage of a revival with five events to celebrate the works and authors of a unique and prestigious catalog.
When the future directors Franco and Luciana De Gemini entered the office site in viale Medaglie d'Oro, Beat Records Company, taken over by record employee Fulvio Corradini and accounting Benito Costa, had sixteen thousand and five hundred pounds in cash, fifty-eight songs in the catalog and a tax fine of hundred and forty thousand pounds for a failure to report. Anecdotes of the past. If the maestro was the so-called 'harmonica man' for Ennio Morricone and others, "How Funny Can Sex Be" soundtrack kicks off through the laughter and another Italian cinema symbol voice.
The title-track is, in fact, vocalized by Edda Dell'Orso, sensuously intent on repeating the words 'sex' and 'crazy'. A unique theme, with adjoining break percussions, but the guitar riff was borrowed from a real disco hit of that time, the rousing Soul Makossa by Manu Dibango. Side A contains, however, also another track sung, Two Happy People, slower and more romantic, edited by Sir Albert Douglas. Signora Sono Le Otto is gentle, with the horn section in the foreground; poignant Due Cuori E Una Baracca, embellished by the mandolin.
Subsequent Palm Tree and L'Ospite are, however, more marked by a Latin vein, at bossa limits, so carefree as colorful. The intensity of the groove still heats in the light-hearted Viaggio Di Nozze, but falls in Un Amore Difficile, filled with a scent halfway between nostalgia for a loved one and the loneliness of being in the world. Side B opens with the march Delitto Sessuale, divided into two parts, respectively, characterized by the use of the harp and the violin. It is the flute, however, the center of the smoky D'Amore Si Muore.
The following I Apologise Mr. Rossini offers an electronic re-adaptation of the famous La Gazza Ladra overture by Gioacchino Rossini, first stripped of its trappings and then enriched by the other instruments, intent to punctuate a rhythm crescendo. If Kinky Peanuts is part of the lot of Latin tracks, Torna Piccola Mia and Non È Mai Troppo Tardi rightfully belong to the most intimate and languorous ones. After that, returns the voice of Sir Albert Douglas with Searching For Something. The theme Sessomatto, taken in the short, close as sweet as vibrant soundtrack.