Oceani e mari coprono più dei due terzi della crosta terrestre. E sono abitati dalla loro superficie fino all'estremo più profondo e nascosto all'occhio umano. La biologia marina è la branca della scienza che studia tutto ciò che riguarda la vita e gli organismi che vivono nei mari, sia le specie microscopiche che i giganteschi cetacei, gli animali più grandi del pianeta.
All'alba degli anni Settanta, Alessandro Alessandroni, Amedeo Tommasi e Franco Tamponi hanno provato a tratteggiare un suono assente in natura, ma ispirato a essa stessa e dedicato agli ambienti sommersi. I tre musicisti hanno dato sfogo alla loro creatività per un pugno di singolari sonorizzazioni dal mood acquatico, veri e propri concept album da riscoprire con attenzione.
La ristampa di "Biologia Marina" (2016) su Intervallo è annoverabile fra questi, con dodici composizioni di musique concrète a cura di un trio di rinomati artisti. Il titolo fu pubblicato in origine dalla Rhombus (1973), label in orbita Edizioni Musicali Delfino, così come Cardium, Chic, Musical, Nereide, Spring e Weekend, parti di una piccola 'scatola cinese' discografica.
Nel corso dello stesso anno, ognuna rilasciò, infatti, un 12" di suggestiva library music, cioè "Ittiologia", "Scienza E Biologia", "Insetti", "La Natura E L'Uomo", "Panorami Ed Effetti" e "Il Mondo Della Natura". Autentici oggetti di collezionismo e culto, mai ristampati dalla loro prima uscita e, oggi, pronti a tornare sugli scaffali dei negozi grazie al recupero di Intervallo.
Acquario, di Alessandro Alessandroni, apre il lato A di "Biologia Marina" con un profluvio di delicati arpeggi di chitarra. Bollicine di Amedeo Tommasi vira, invece, su esperimenti più ondulatori, in aperta sintonia con il titolo della traccia, per un'atmosfera talvolta gioiosa. Segue Correnti Sottomarine, dello stesso pianista triestino, densa di mistero e suoni in caduta libera.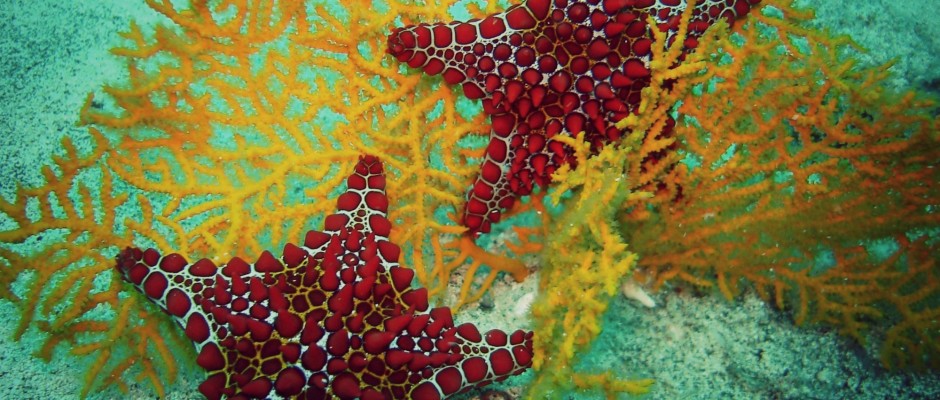 Dopodiché, i fiati di Octopus e i proto-bordoni di Vita Abissale, due curiosi brani di Braen, alias Alessandro Alessandroni. Tale monicker è stato utilizzato con parsimonia per firmare alcuni dei suoi più interessanti progetti, dominati da una vibrante psichedelia, spesso in coppia con Raskovich, pseudonimo del compositore Giuliano Sorgini, un'altra eccellenza italica.
Braen è, però, solo un frammento di un complesso progetto a più mani, nominato The Braen's Machine, in cui figurano quelle di Oronzo De Filippi e del maestro Piero Umiliani in "Underground" (2014) e "Temi Ritmici E Dinamici" (2015) e dello stesso Raskovich in "Quarta Pagina" (2015), pool di lavori ristampati nell'ultimo biennio dalla milanese Schema.
Infine la rilassante Acque Tranquille di Atmo, cioè Amedeo Tommasi, attraversata solo da una punta di tensione, per un piccolo crescendo di toni. Il lato B sembra, poi, in ulteriore salita. C'è tensione nelle corde Mostro Marino di Alessandro Alessandroni, già uomo 'arghilofono' per i western di Ennio Morricone, complice anche la simulazione sonora del respiro della bestia.
Più angosciose appaiono Subsuspense e Subsuspense (2° Versione) del compianto Franco Tamponi – arrangiatore e autore di soundtrack jazz e lounge per alcuni 'mondo movie' a sfondo sexy – che ricorre a organo, celesta e pianoforte per caratterizzare una scia di minuti dominati dal forte senso di attesa, quasi snervante, o un susseguirsi di strati elettrici e suoni più o meno ribattuti.
Se l'andatura di Stelle Marine non differisce dalle precedenti tracce, sorprende la cullante Profondità per un tema melodico segnato dal flauto. In chiusura, ancora romanticismi in note con Atlantic di Atmo, un esercizio di stile al pianoforte, quasi in disaccordo con le ombre elettroniche di "Biologia Marina" perché portatrice di un bagliore di luce tanto improvviso quanto gradito.
Oceans and seas cover more than two-thirds of the Earth's crust. They are inhabited from their surface to the deeper extreme hidden at the human eye. The marine biology is the branch of science that studies everything about the life and the organisms that live in the seas, both microscopic species and gigantic whales, the largest animals on the planet.
At the dawn of the seventies, Alessandro Alessandroni, Amedeo Tommasi and Franco Tamponi have tried to outline a sound absent in nature, but inspired by and dedicated itself to underwater environments. The three musicians have given vent to their creativity for a handful of unique soundtracks from aquatic mood, real concept albums to carefully rediscovered.
The reissue of "Biologia Marina" (2016) on Intervallo is to count between these, with twelve compositions of musique concrète by a trio of renowned artists. The title was originally published by Rhombus (1973), label connected to Edizioni Musicali Delfino, as well as Cardium, Chic, Musical, Nereide, Spring and Weekend, parts of a small 'Chinese box' for records.
During the same year, each released, in fact, a 12" of suggestive library music, that is, "Ittiologia", "Scienza E Biologia", "Insetti", "La Natura E L'Uomo", "Panorami Ed Effetti" and "Il Mondo Della Natura". Authentic collector and cult's items, never reprinted from their first release and now ready to go back on store shelves thanks to Intervallo's recovery.
Acquario, by Alessandro Alessandroni, opens the side A of "Biologia Marina" with a profusion of delicate guitar arpeggios. Bollicine by Amedeo Tommasi turns, instead, on more wave experiments, in open harmony with the title-track, for an occasionally joyful atmosphere. Then follows Correnti Sottomarine, by the same pianist born in Trieste, full of mystery and freefall sounds.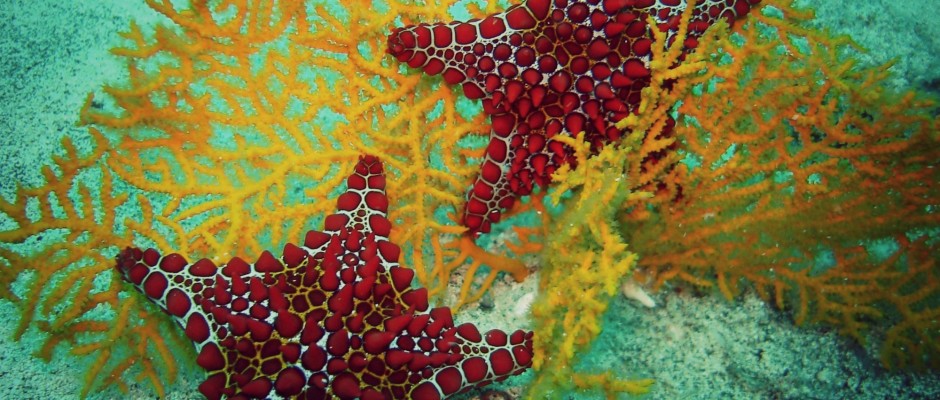 After that, Octopus winds and the proto-drone of Vita Abissale, two curious pieces of Braen, Alessandro Alessandroni's alias. This moniker was sparingly used to sign some of his most interesting projects, dominated by a vibrant psychedelic, often paired with Raskovich, composer Giuliano Sorgini's pseudonym, another Italic excellence.
Braen is, however, only a fragment of a complex project with several coats, named The Braen's Machine, which include those of Oronzo De Filippi and master Piero Umiliani in "Underground" (2014) and "Temi Ritmici E Dinamici" (2015) and the same Raskovich in "Quarta Pagina" (2015), pool of works reprinted in the last two years by Schema located in Milan.
Finally, the soothing Acque Tranquille by Atmo, or Amedeo Tommasi, only crossed by a power tip, for a small crescendo of tones. The side B seems, then, a further climb. There is tension in the ropes of Mostro Marino by Alessandro Alessandroni, the man behind the haunting whistling tunes for Ennio Morricone's westerns, also because of the sound simulation of breath's beast.
More distressing appear Subsuspense and Subsuspense (2° Versione) of the late Franco Tamponi – arranger and author of jazz and lounge soundtracks for some sexy background 'world movie' – who uses organ, celesta and piano to feature a trail of minutes dominated by a strong sense of waiting, almost unnerving, or a succession of electrical layers and more or less clinched sounds.
If the pace of Stelle Marine not differ from previous tracks, the lulling Profondità surprises for a melodic theme marked by the flute. In closing, even romanticism in notes with Atlantic by Atmo, an exercise in style at the piano, almost at odds with the electronic shadows of "Biologia Marina" because it brings a glow of light so sudden as pleasing.